"Excellent Carignan and Syrah, grown in tune with nature"
Welcome to
Domaine La Tasque
We are Simon Ingman and  Juliet Bruce Jones MW, owners of Domaine La Tasque,  a small wine estate in the Languedoc, between Carcassonne and the Mediterranean, with vineyards surrounded by pine trees and fragrant wild herbs.  We farm organically and harvest by hand to ensure grapes of tip-top quality for our range of pure, vibrant red and rosé wines.
Master of Wine Juliet Bruce Jones and her husband Simon made their first vintage of Domaine La Tasque in 2014
The vineyards are farmed organically, using no weedkiller, insecticides or synthetic chemicals. What do we put on the vines?
Domaine La Tasque is one of the  smallest domaines in the Languedoc and we know every vine and barrel intimately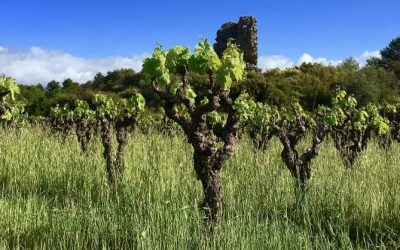 Join us for lundi live on Facebook every Monday morning at 9am French time and find out what it's like to be a grape farmer in the south of France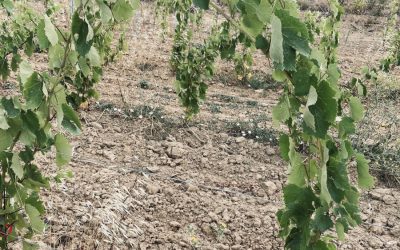 In March 2020 we planted 1500 Assyrtiko vines. One year later, they are thriving. So why and how did we end up planting a Greek variety in the Languedoc?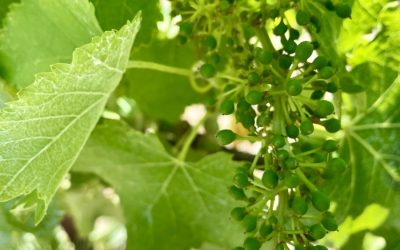 Flowering has finished, and the grapes have set. We can now see the likely crop for 2021. It is had to imagine that these will, plump black grapes in 3 months time.