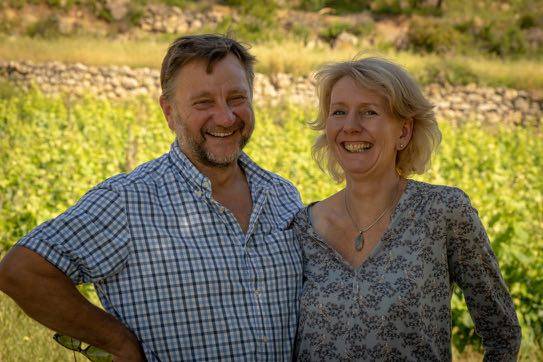 We are Juliet Bruce Jones and Simon Ingman, a British couple who have called the Languedoc our home since 2004. We  bought our first vineyard in 2011, a beautiful plot of Syrah in a little valley behind the village of Mailhac, half way between Carcassonne and Beziers. Over the next few years we acquired and planted more vineyards and renovated a winery in Rue de La Tasque. The first vintage of Domaine La Tasque was 2014.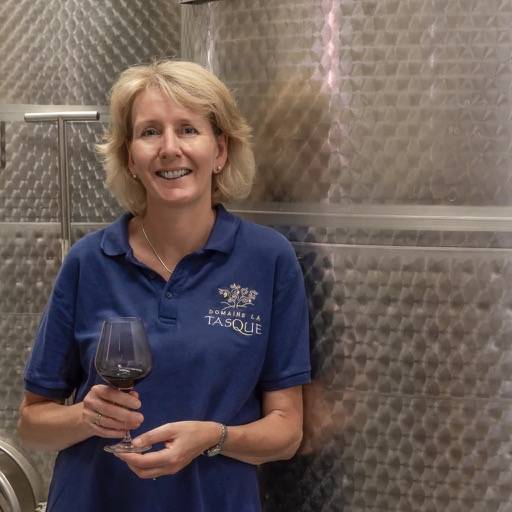 Juliet is a Master of Wine, one of only 417 in the world, and has 25 years experience of buying, selling, tasting and talking about wine.   Making her own wine is both a rewarding and a humbling experience – there is something new to learn every day.
Simon's background is in marine biology and pharmaceuticals and when he first moved to France he was a project manager, renovating old houses to their former glory. He is in charge of the vineyards and puts his practical skills to good use in making machines in the vineyard and winery work. In his spare time he retreats into his garage and works on his classic cars, mostly Lancias.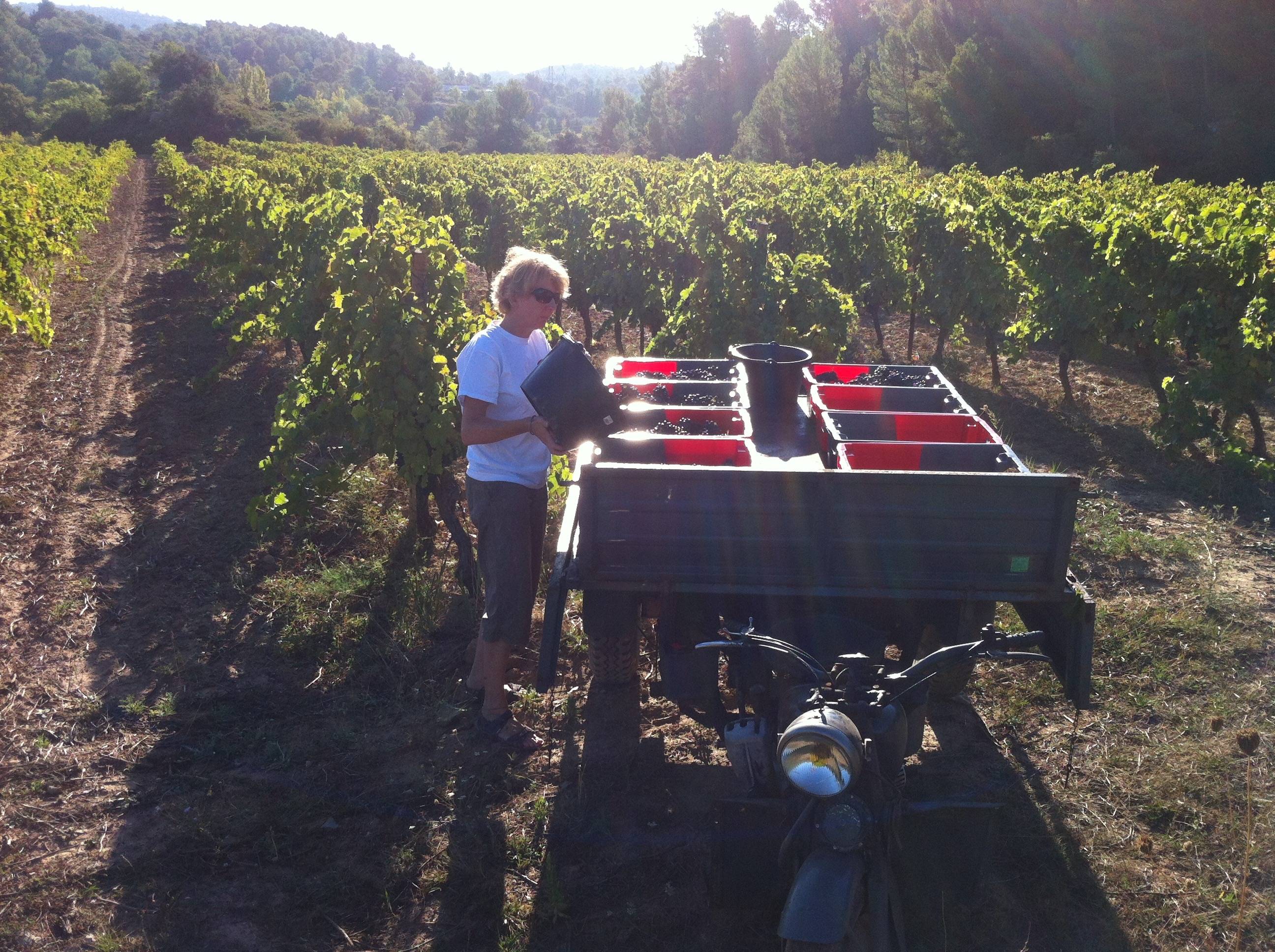 Domaine La Tasque is a small wine domaine with 6.5 hectares in production.  We do (almost) everything ourselves and know each vine and barrel intimately. We do use a tractor, but much of the vineyard work is done by hand, from pruning to debudding, leaf plucking, weeding and, of course, harvesting where we rely on our team of skilled pickers.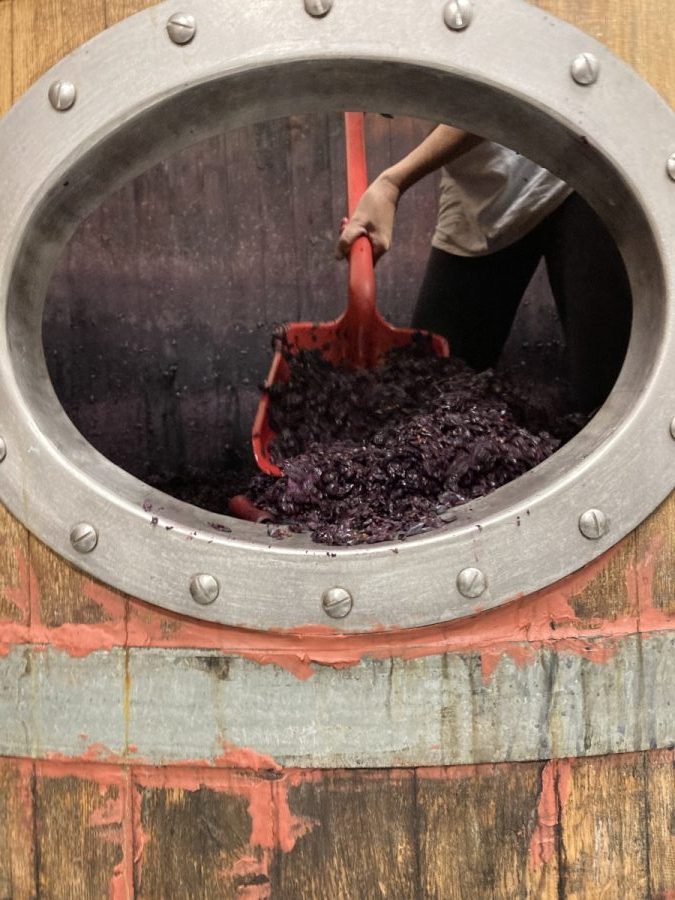 In the winery,  grapes are usually destemmed and crushed with the fruit from each vineyard vinified separately. Depending on the tank, the grapes skins are punched down by hand (and occasionally foot!).  A small proportion of the wine is aged in oak barrels to add complexity of flavour without dominating the fruit.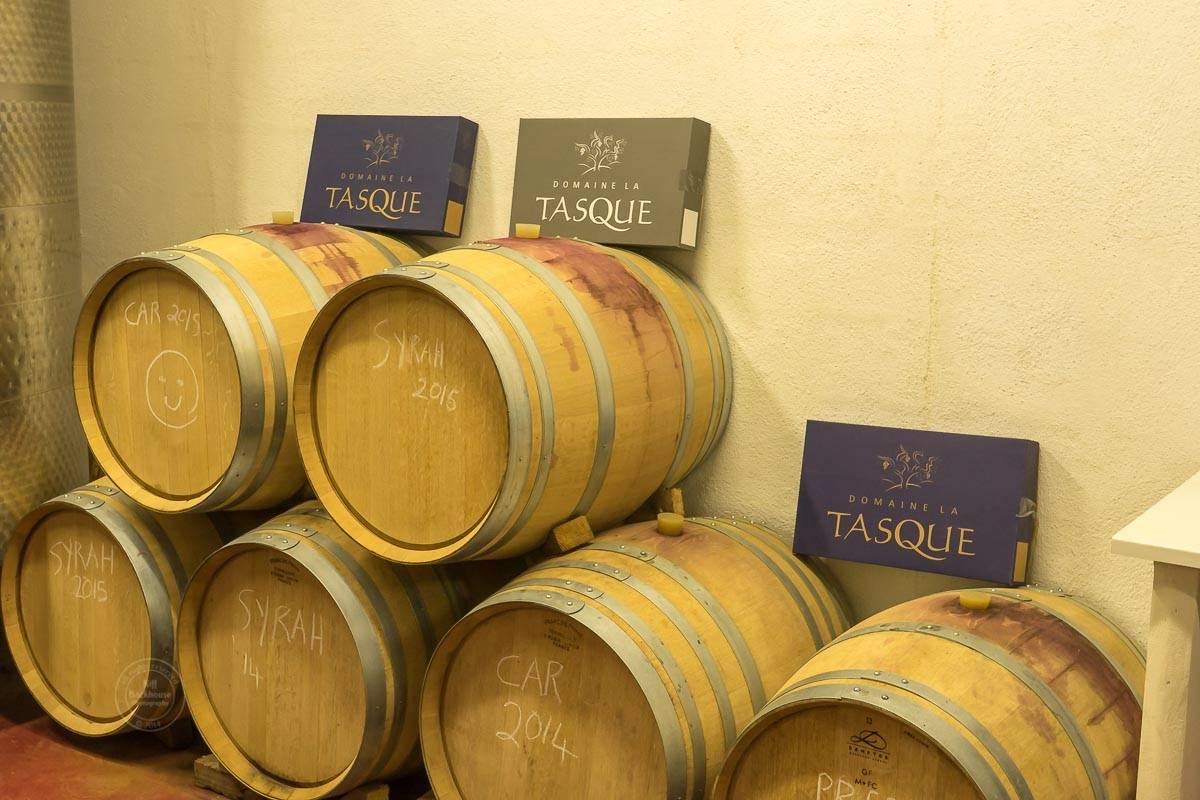 The proof of that care and attention is in the bottle.
We love welcoming people to this beautiful corner of the Languedoc to try our wines, and to talk about the challenges and rewards of making wine in the south of France. Find out about our tastings and tours.