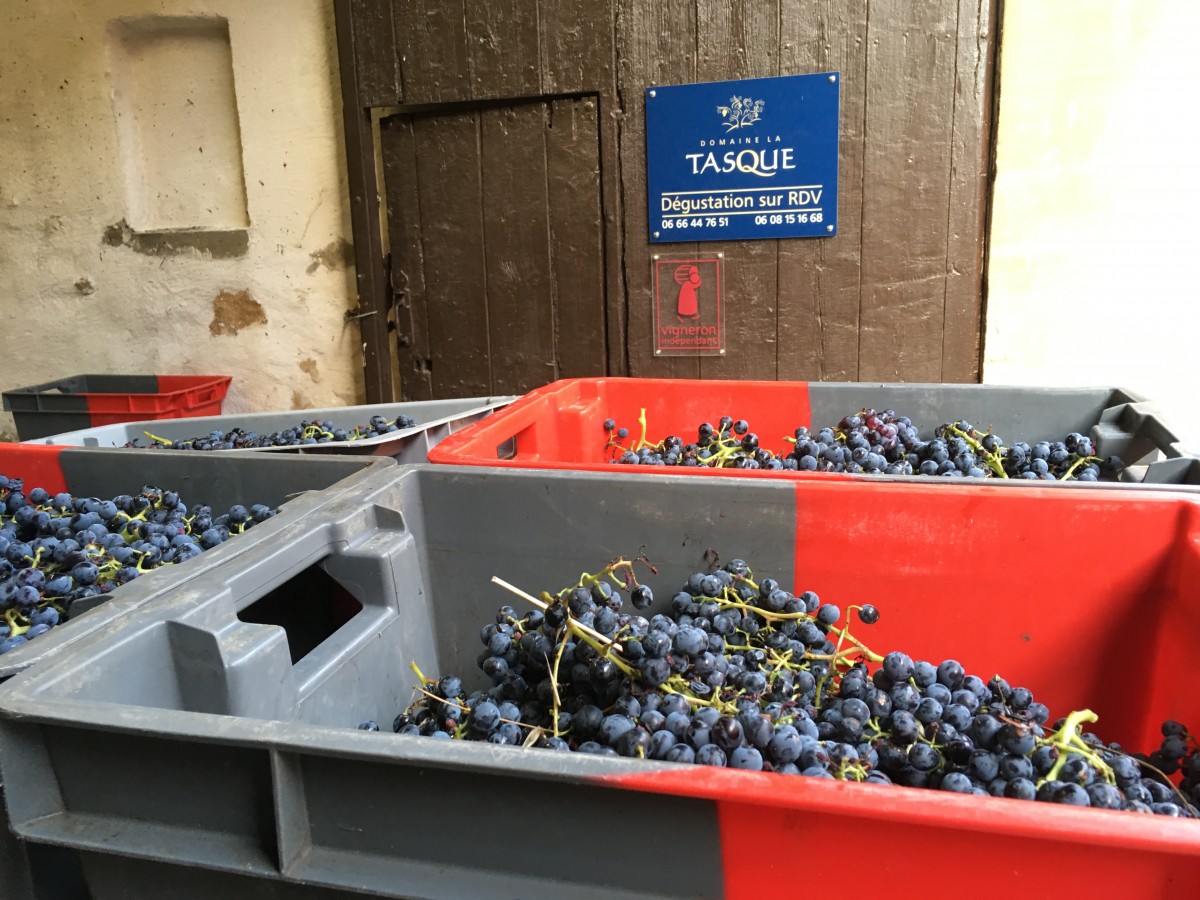 Visiting Domaine La Tasque
We welcome visitors to the domaine but contact us first to make an appointment. You can either
– taste at the winery at 18 Rue de la Tasque, Mailhac
– join us on a guided vineyard tour and tasting in the vineyard (10€ per person). In 2023 these take place every Wednesday in July and August at 6pm.
– request a private vineyard tour and tasting (price depends on size of group)
Call on 06 66 44 76 51 or contact us to arrange a time and for more information.
"The small scale of your domaine is a positive advantage because nothing is intimidating, and asking simple (maybe stupid!) questions feel OK. You were great! Thank you"  Roger H.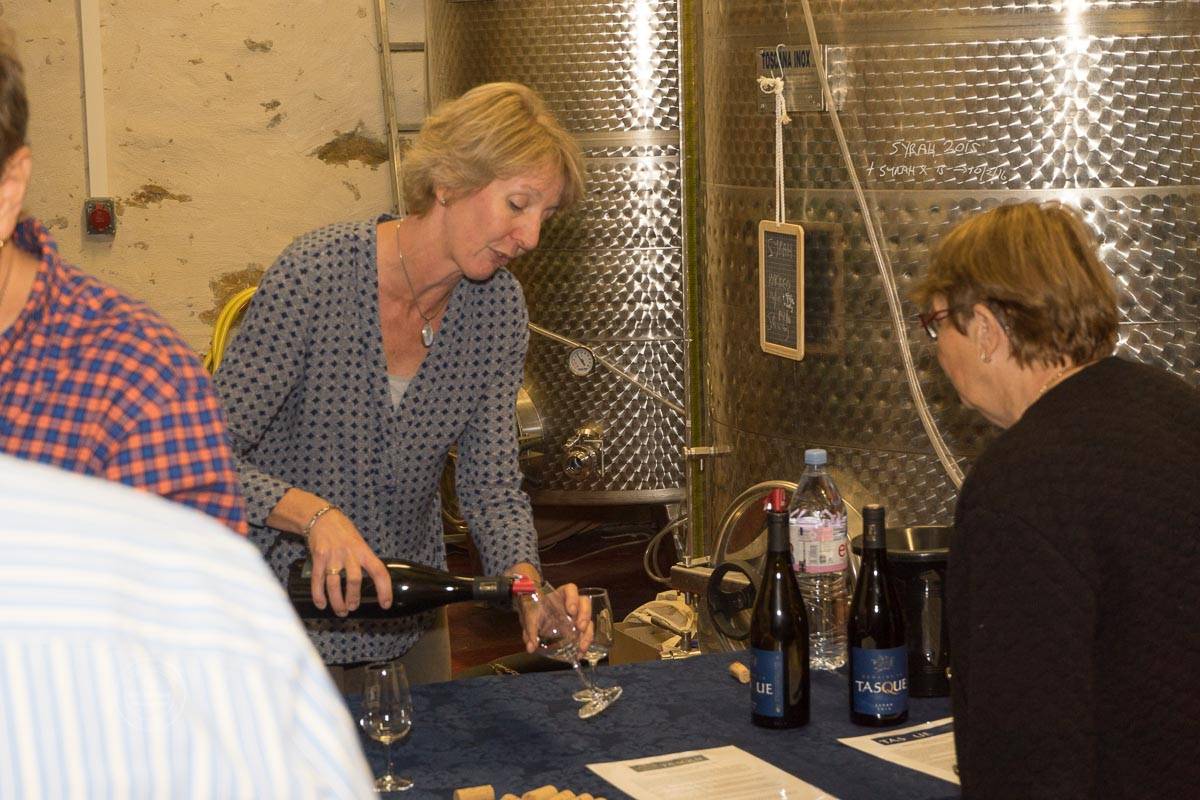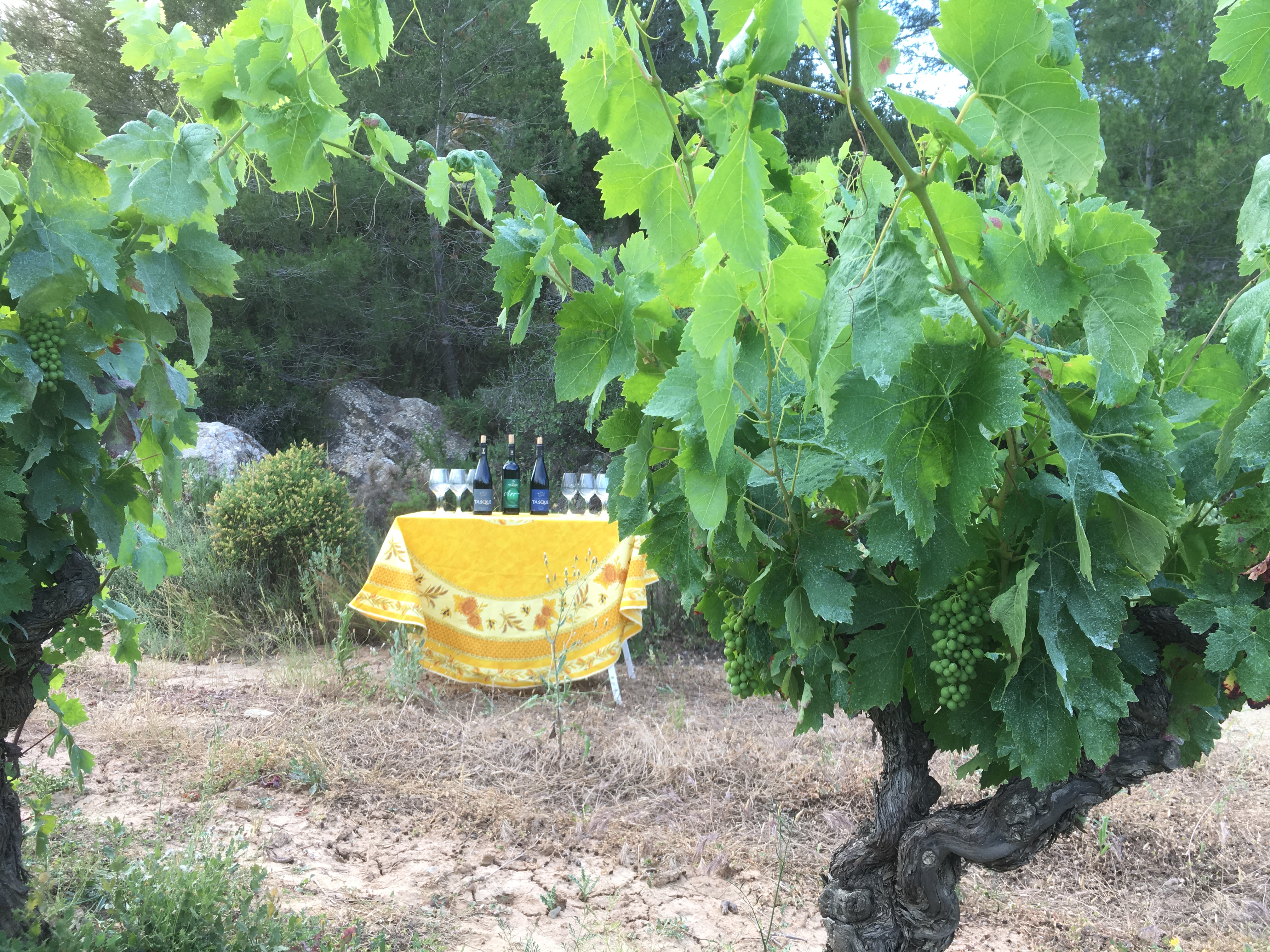 Vineyard Tours
Stroll amongst the beautiful vineyards of Domaine La Tasque and learn about the terroir, organic farming and what it's like to make wine in the south of France.
The tour takes about an hour and a half and is a gentle walk of around 1 km with a tasting of four Domaine La Tasque wines. The cost of the tour will depend on the size of your group.
Contact us for more details .