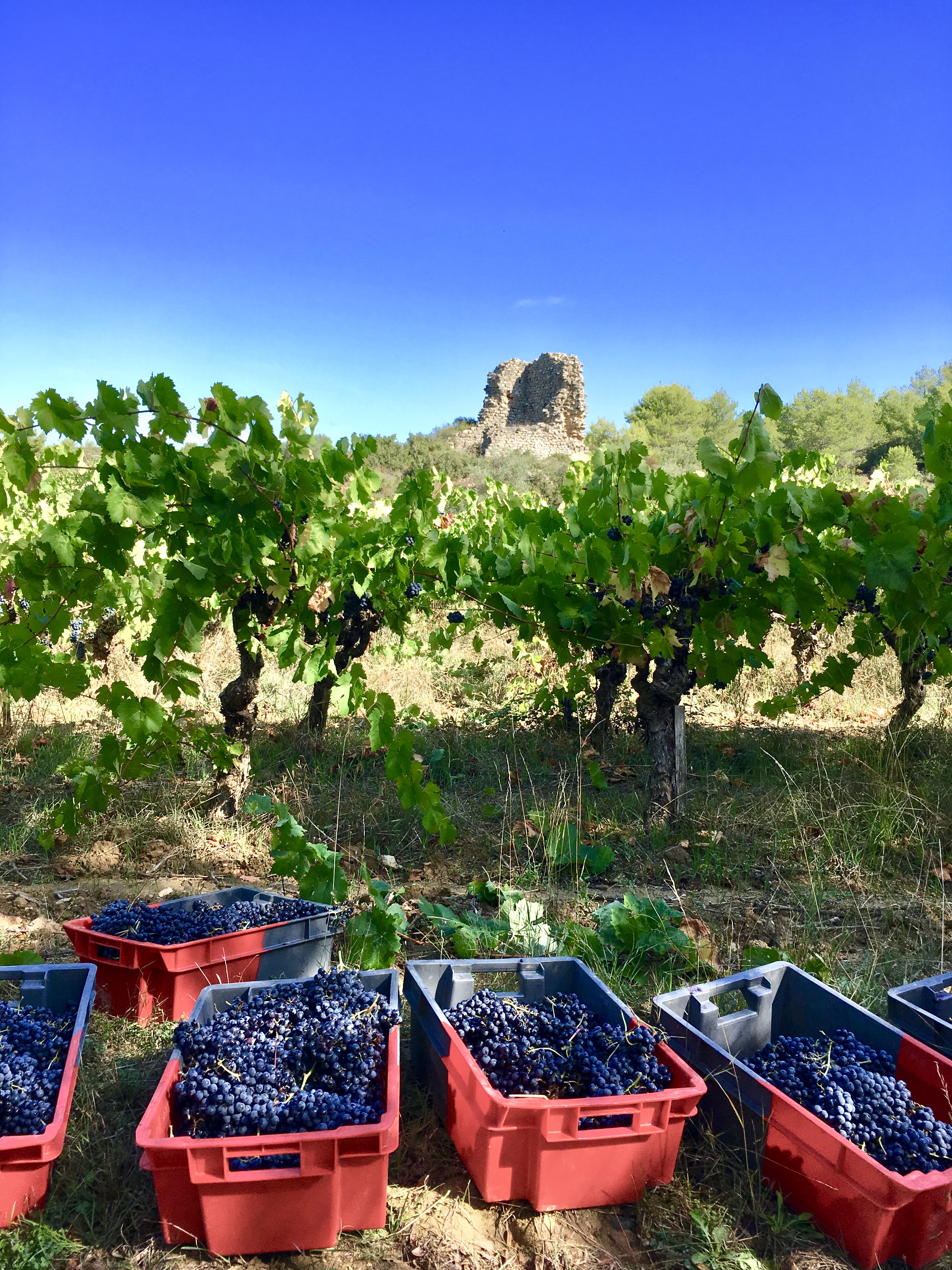 Carignan is our favourite grape. It is quintessentially Languedoc and thrives in the Mediterranean climate. When yields are kept low, it can produce fresh, minerally wines with vibrant black fruit flavours that express the terroir of where they grow. There are two Carignan vineyards at Domaine La Tasque.
St Jean Carignan is just under a hectare of 62 year old Carignan bush vines, which means they are freestanding, without trellising or posts. The soil is clay with some sandstone and the yields are naturally low – on average 25 hl/hectare. In the best years, this goes into the flagship wine, Domaine La Tasque Carignan which has a distinctive freshness and purity of fruit and rewards ageing.
La Chapelle Carignan is so called because it is beside the 8th century chapel of St Jean de Caps. The bush vines are nearly 50 years old and quite vigorous so yields tend to be higher than the St Jean Carignan. This vineyards makes two different wines; a Rosé, which is normally picked in early September when there is lots of freshness in the grapes, and a red wine which is picked about 3 weeks later when the grape tannins are fully ripe. This Carignan goes into the 'Appia' red.
In January 2023 we acquired a 3/4 hectare Carignan vineyard, just behind the La Chapelle Carignan. Our Carignan collection is complete!
There are two Syrah vineyards which make very different styles of wine
St Jean Syrah vineyard was the first vineyard we bought. It is a stone's throw from the two Carignan vineyards and is near Mailhac where we live and vinify the wine. The soil here is clay and silt with sandstone and the vines are cane-pruned with two wire trellising. Harvest is typically from mid September. It makes wine with Syrah's signature black fruit but with a lovely freshness which rewards ageing in bottle.
La Buade Syrah is near Bize-Minervois, on a south facing slope and ripens a good week before the St Jean Syrah. It makes incredibly deep coloured wine with rich, dark fruit flavours and smooth tannins. This is the Syrah in 'Appia'.
In January 2023 we acquired a small Syrah vineyard, right next door to the chapel of St Jean de Caps in Mailhac. It has  a beautiful little cabin shaded by olive trees where we plan to hold tastings and vineyard tours.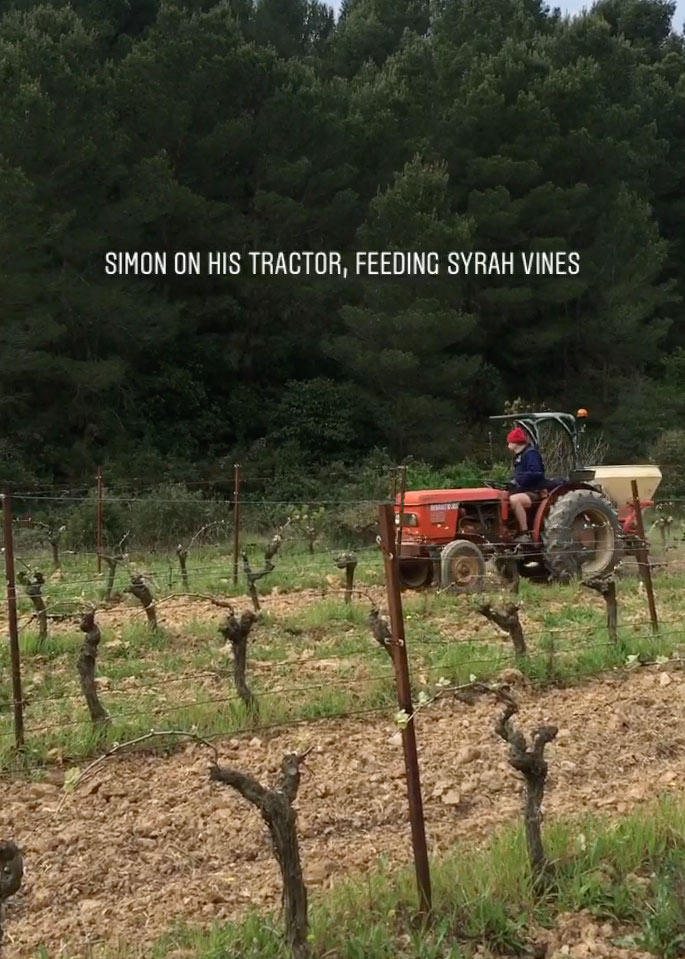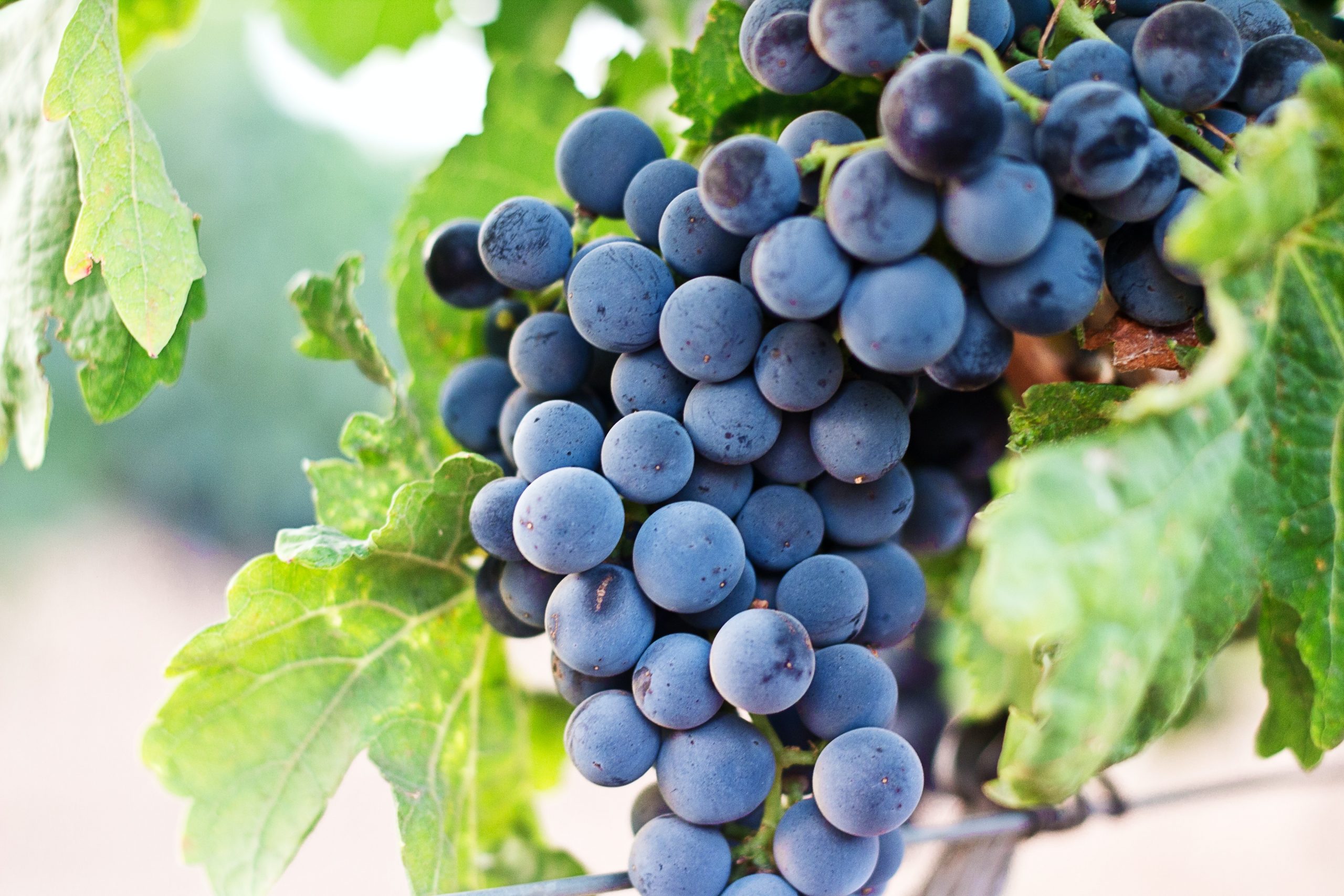 The parcel of Grenache is a tiny vineyard beside the road to Minerve. Blink and you miss it! The vines are only 15 years old and give perfumed wines with appealing plum and cherry flavours. Some is picked early for the Rosé and the rest is harvested mid/late September for red wine and forms part of the blend of Appia.
In January 2023 we increased our Grenache holdings dramatically with two more vineyards in the sector of St Jean de Caps.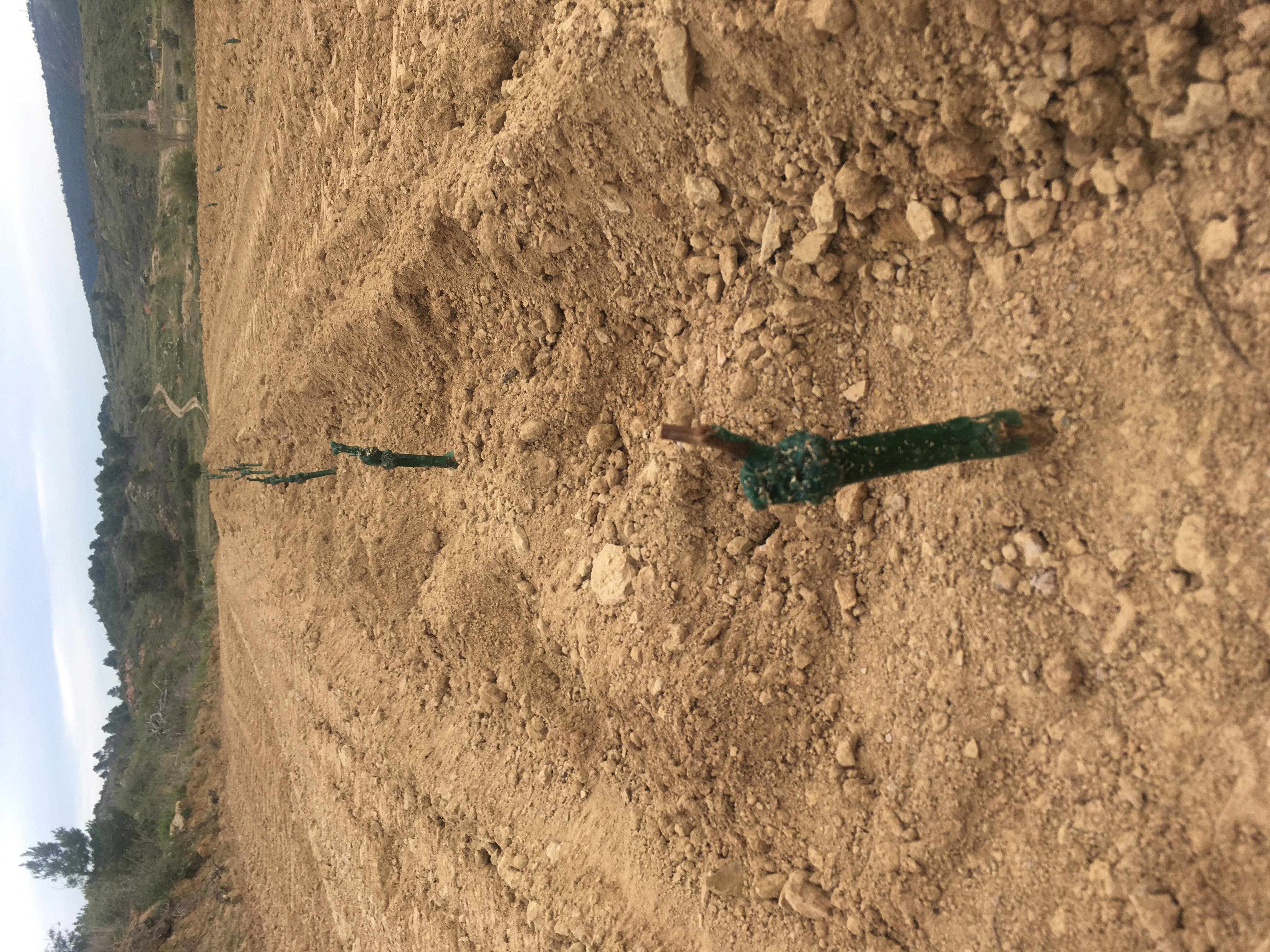 In March 2020 we planted the following varieties in our vineyard near Bize-Minervois:
White – Assyrtiko, Bourboulenc, Grenache Gris, Grenache Blanc
Red – Mourvèdre, Cinsault, Tempranillo
The first vintage from these grapes will be 2023.