The grapes are gently fermenting in our new winery, pictured below just before harvest.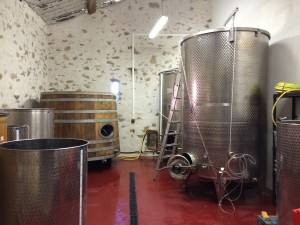 The colour extraction on the Carignan is superb. The photo below was taken the day after the harvest and the juice was already a deep, vivid pink. Now it is like ink and smells of blackberries.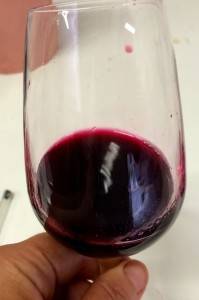 The Syrah is fermenting slowly in its stylish wooden tank. A daily 'pigeage' aka punching down by hand extracts lots of colour and flavour.  It is currently half wine and half juice and already smells like our Syrah, of black cherries and white pepper.