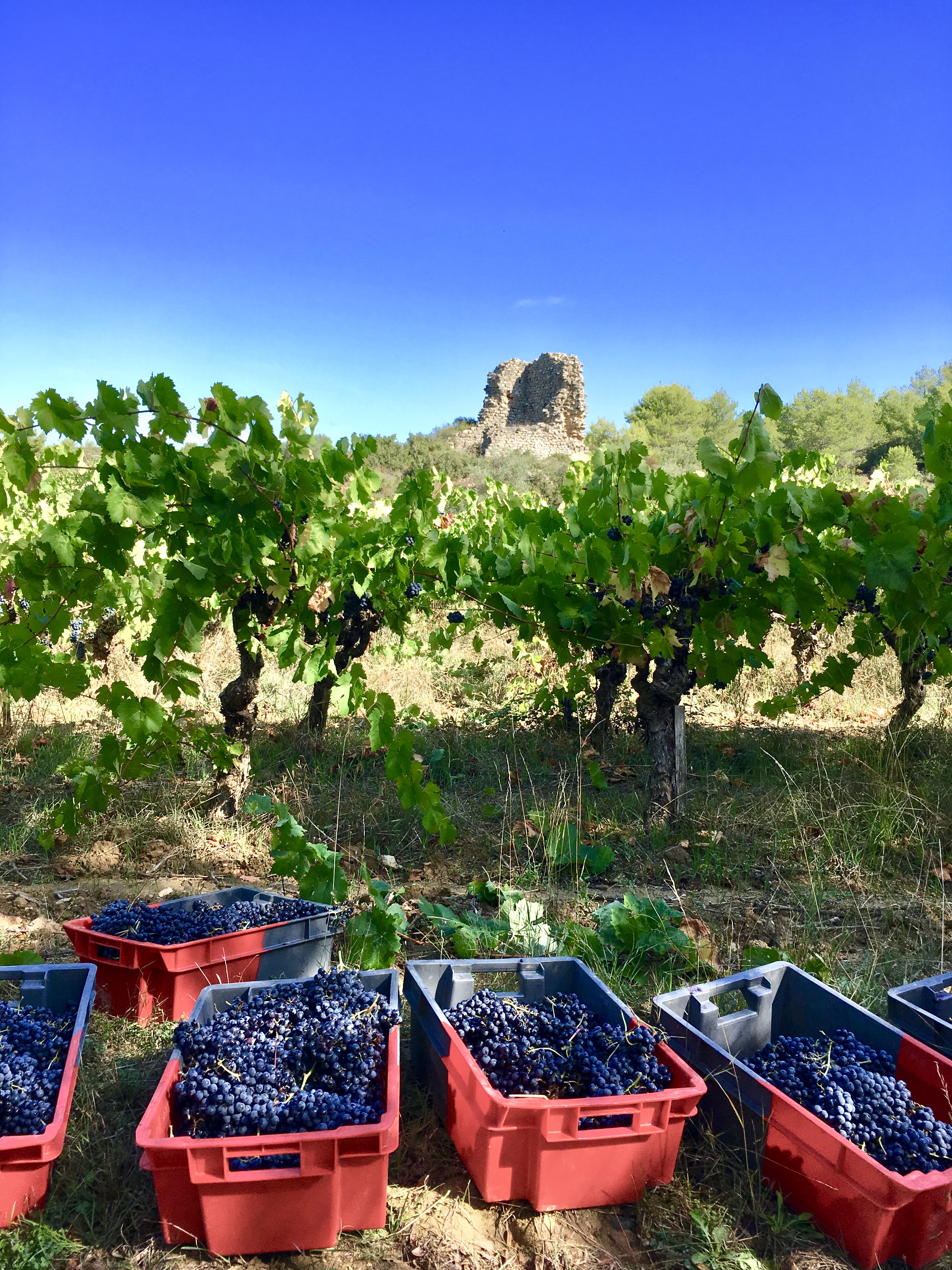 Le carignan est notre cépage préféré. Il est typiquement languedocien et est bien adapté au climat méditerranéen. Lorsque les rendements sont faibles, il peut produire des vins frais et minéraux aux saveurs vibrantes de fruits noirs qui expriment le terroir de l'endroit où ils poussent. Il existe deux vignobles de Carignan au Domaine La Tasque.
St Jean Carignan est un peu moins d'un hectare de carignan de 62 ans, ce qui signifie que les vignes sont autoportantes, sans palissage. Le sol est argileux avec un peu de grès et les rendements sont naturellement faibles - en moyenne 25 hl / hectare. Pendant les meilleures années, cela entre dans le vin phare, le Domaine La Tasque Carignan qui a une fraîcheur et une pureté de fruit distinctives et récompense le vieillissement.
La Chapelle Carignan s'appelle ainsi car le vignoble se trouve à côté de la chapelle St Jean de Caps du 8ème siècle. Les vignes ont près de 50 ans et sont assez vigoureuses donc les rendements ont tendance à être plus élevés que ceux du St Jean Carignan. Ce vignoble produit deux vins différents ; un Rosé, qui est normalement vendangé début septembre quand les raisins ont beaucoup de fraîcheur, et un vin rouge qui est cueilli environ 3 semaines plus tard lorsque les tanins du raisin sont bien mûrs. Ce Carignan entre dans le rouge «Appia».
There are two Syrah vineyards which make very different styles of wine
St Jean Syrah vineyard was the first vineyard we bought. It is a stone's throw from the two Carignan vineyards and is near Mailhac where we live and vinify the wine. The soil here is clay and silt with sandstone and the vines are cane-pruned with two wire trellising. Harvest is typically from mid September. It makes wine with Syrah's signature black fruit but with a lovely freshness which rewards ageing in bottle.
La Buade Syrah is near Bize-Minervois, on a south facing slope and ripens a good week before the St Jean Syrah. It makes incredibly deep coloured wine with rich, dark fruit flavours and smooth tannins. This is the Syrah in 'Appia'.
In January 2023 we acquired a small Syrah vineyard, right next door to the chapel of St Jean de Caps in Mailhac. It has  a beautiful little cabin shaded by olive trees where we plan to hold tastings and vineyard tours.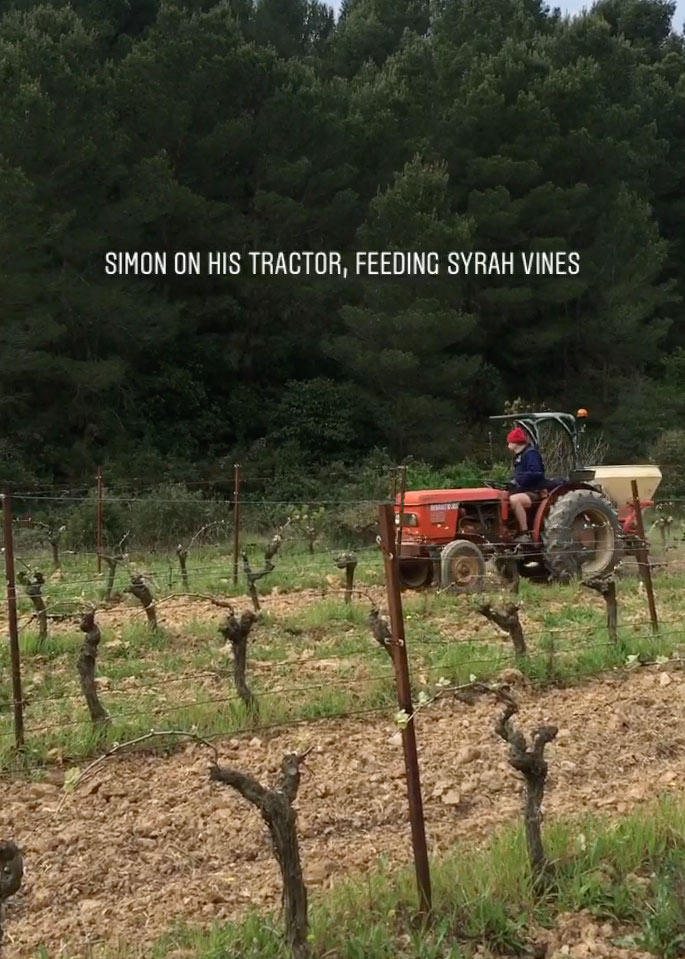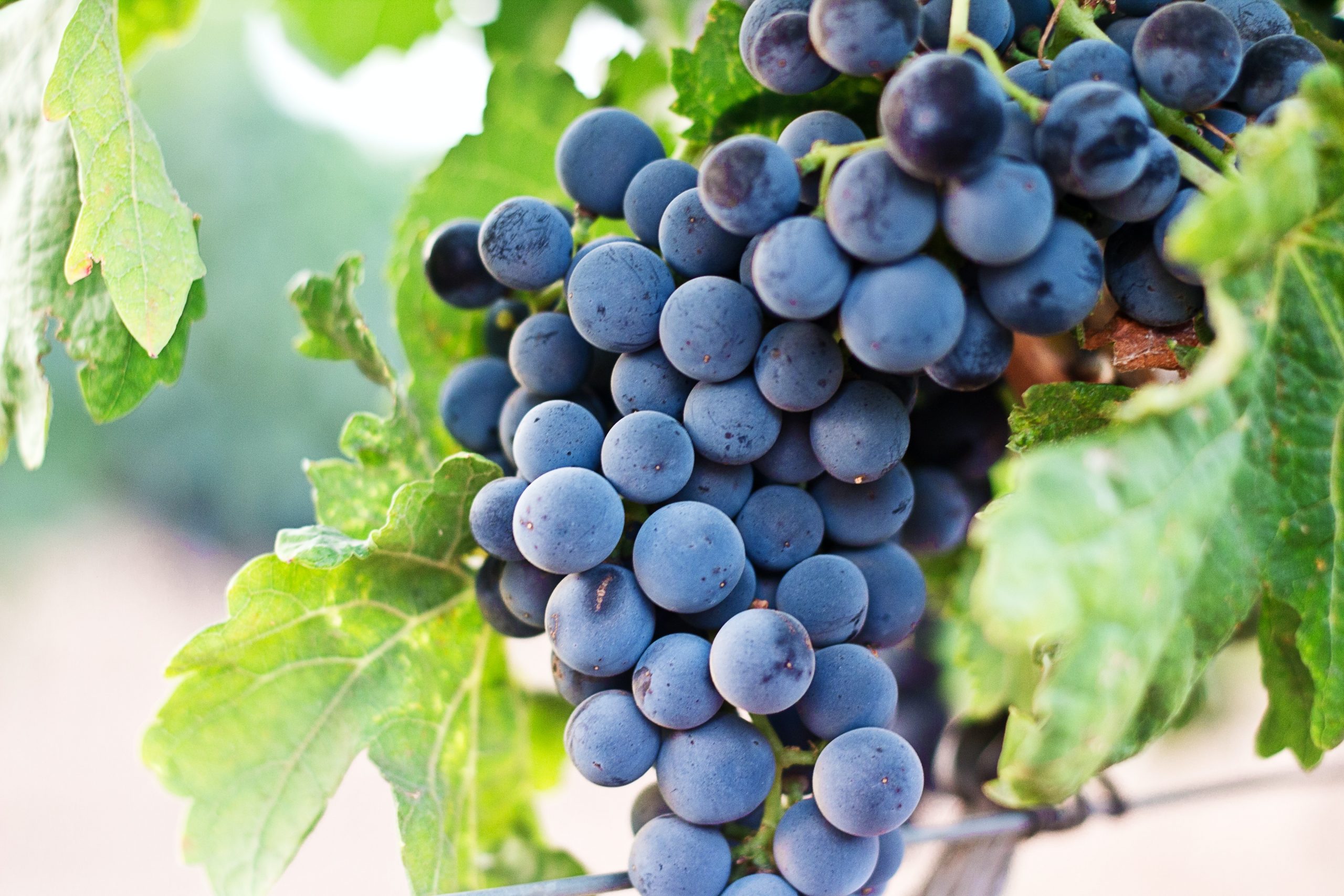 The parcel of Grenache is a tiny vineyard beside the road to Minerve. Blink and you miss it! The vines are only 15 years old and give perfumed wines with appealing plum and cherry flavours. Some is picked early for the Rosé and the rest is harvested mid/late September for red wine and forms part of the blend of Appia.
In January 2023 we increased our Grenache holdings dramatically with two more vineyards in the sector of St Jean de Caps.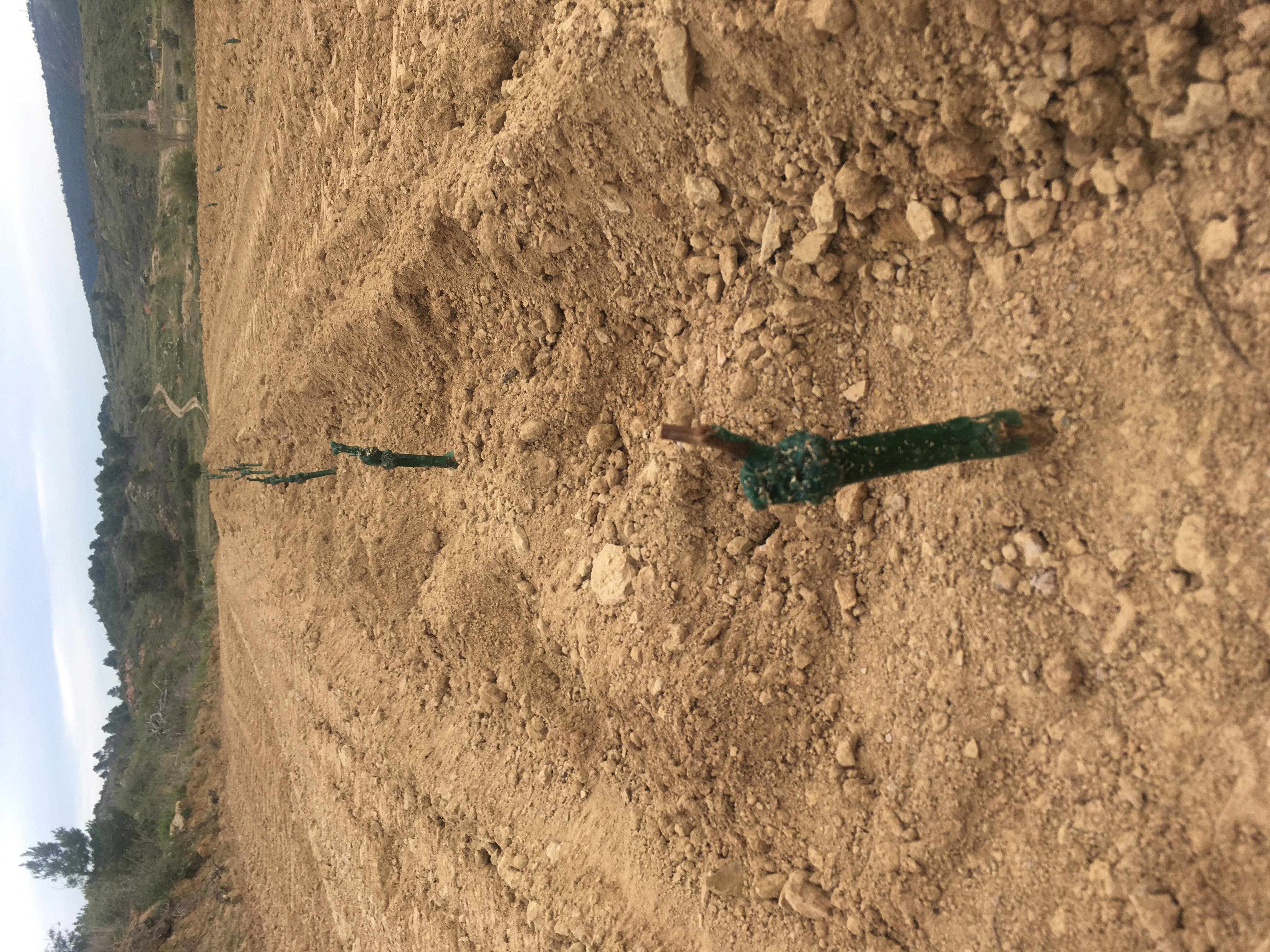 En Mars 2020 nous avons planté plusieurs cepages dans notre terrain à Bize Minervois.
Cepages blanc - Assyrtiko, Bourboulenc, Grenache Gris, Grenache Blanc
Cepages rouge - Mourvèdre, Cinsault, Tempranillo.
Le premieur millesime sera 2023.